You must try 5 online business ideas on Threads, it's easy! - Ahatik.com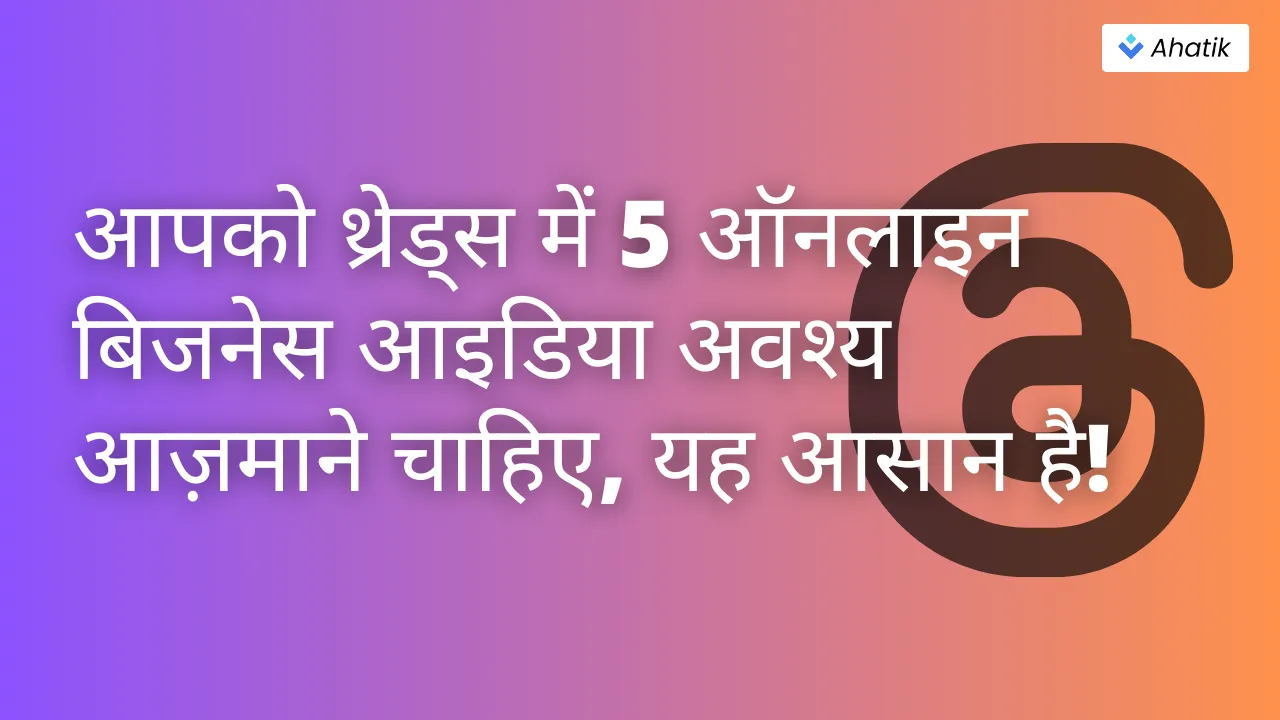 Here are 5 online business ideas on Threads that you can try. Threads is the latest Twitter-like text-based social media platform from Meta.
Table of Contents:
How to Create a Threads Application
Online Business Ideas on Thread
How to Start Selling Using Threads
The Benefits of Doing Business Using Threads
BONUS: Ahatik TikTok Downloader
Social media does have many benefits, one of the important benefits is doing business online in Threads by Meta. The presence of Threads can increase quite profitable results. Especially if interspersed with various online business ideas on Threads that you can try.
In addition, in the development of daily business, this Threads application has a big role in facilitating your activities. You can get various information easily, ranging from cooking recipes to various other businesses. Therefore, Threads themselves in addition to being a source of information, also become a huge field of opportunities for business.
What is Threads?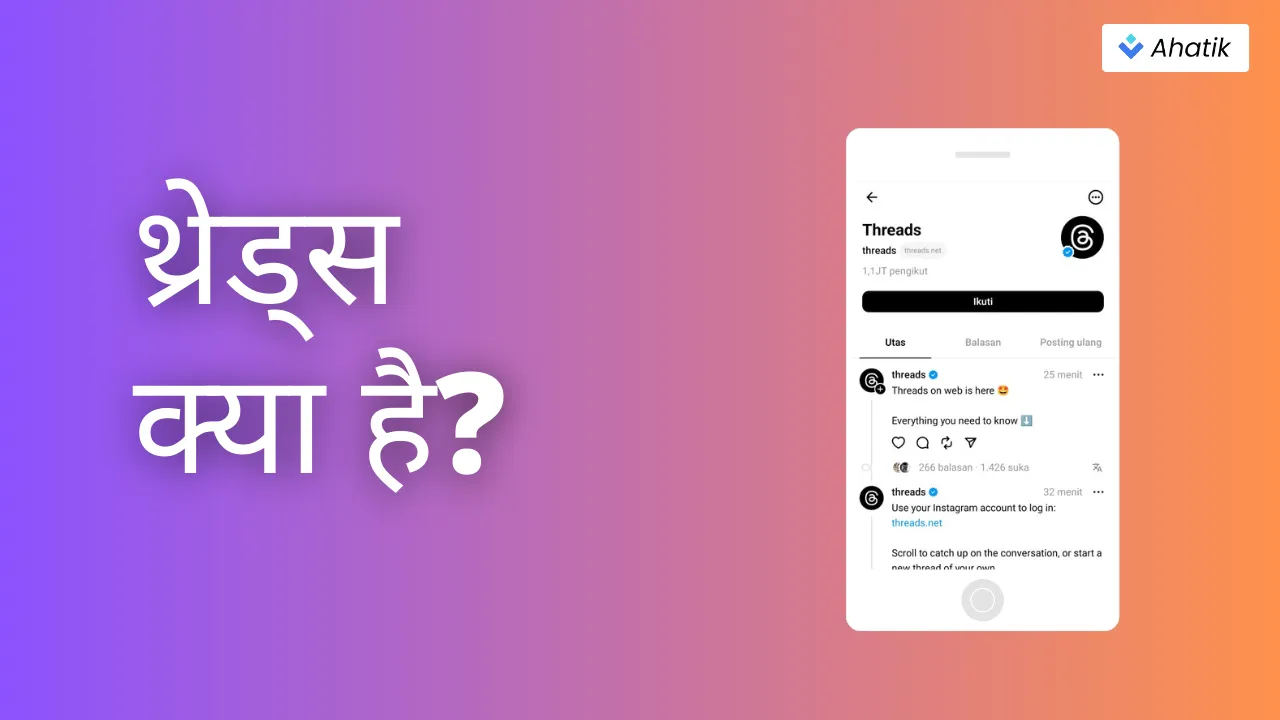 Threads is a social networking platform created by Facebook. Aimed at Instagram users, threads lets you share photos, videos, text messages, and stories between Instagram friends. The app aims to provide communication that matters in a personal way so that you can stay connected with the important people in your life. You can also have some business ideas on Threads and get money from it.
How to Create a Threads Application
However, before you start to make one of your business ideas on Threads alive, you may need to know how to create a Threads app and start your journey.
1. Download the Threads app First, search for "Instagram Threads" and select the "Download" or "Install" button to start the download process.
2. Sign in with your Instagram account Once you have the app, open the Threads app and sign in with your Instagram account.
3. Customize your privacy settings At this point, you will be asked to customize your privacy settings. Threads offers different privacy settings. Control who can view content and who can send messages. When sharing content, choose the options that suit your wants and needs.
4. Selecting Contacts Next, you can either select contacts from your Instagram friends list or add them manually by entering their Instagram username. Thread simplifies the process of sharing content with only the people you choose.
5. Start sharing your content Now you can share content with your closest friends through threads. Choose a photo or video from your phone's gallery, add text or stickers, and select a contact to share with. You can also share stories in the form of photos or videos quickly and easily with the "Status" feature.
6. Utilizing Threads' creative capabilities Threads is full of creative tools for editing content before sharing. You can add filters, effects, text, stickers and more to give your photos or videos a special touch before sending.
See more features
In addition to sharing content with your closest friends, Threads also has other features for you to explore. You can view your friends' statuses to see what they are up to, and you can also view your friends' stories as slideshows sorted by time. Many features on Threads can help your business ideas on Threads.
Online Business Ideas on Thread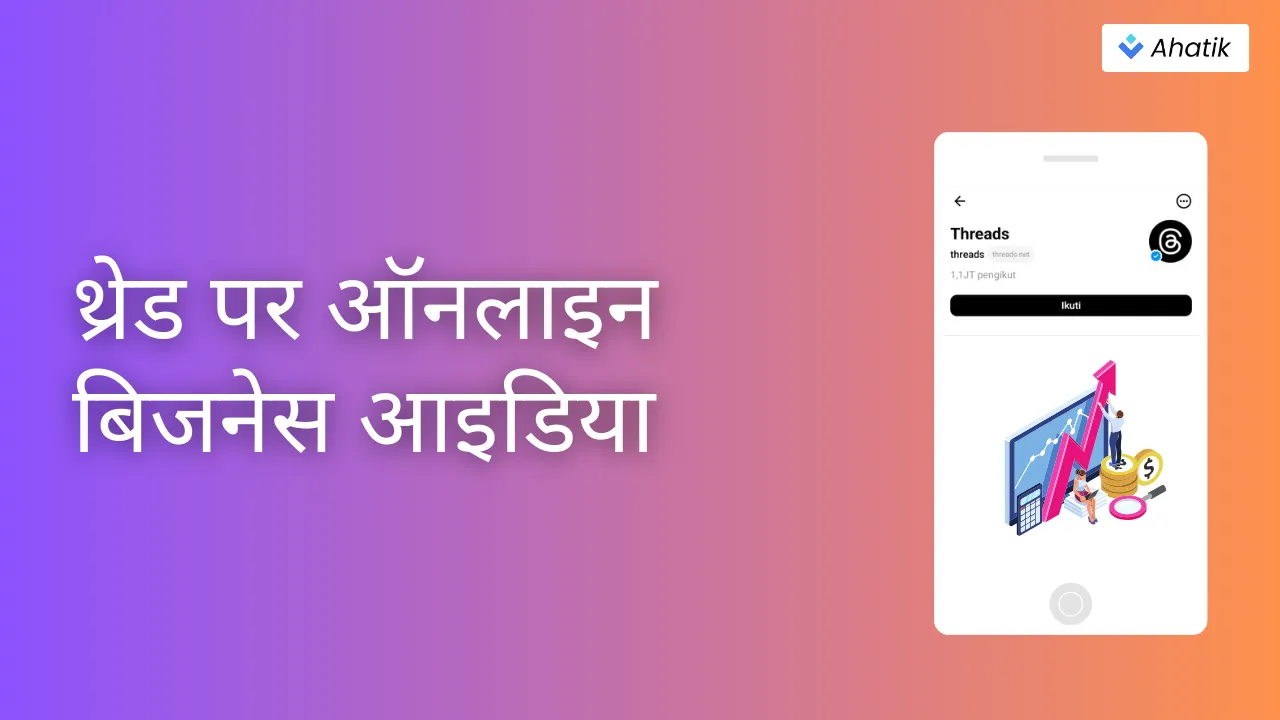 Threads doesn't support ad tools yet. But business ideas on Threads can gain an edge over their competitors by being the first to use this social platform and introduce your business, products, and services.
Here is the 5 online Business on Threads that you can try:
1. Like Service
The first online business ideas in the threads is to start a like service. This service offers likes to the customer. By doing this, the customers' products and servicers will receive a lot of engagement and more exposure to other users. You can promote Facebook Like Service or even Threads Like Service on this platform.
2. Advertising Service
Second business ideas on Threads is ads service. Many people don't have a credit card, so they can't advertise on Facebook Ads or Instagram Ads. For those of you who have a credit card or PayPal, you can take advantage of this business opportunity by offering advertising services. You can introduce your service on Threads.
3. Online Selling
Just like in Twitter, you can make a thread on Threads about your products. So another business ideas on Threads is online selling. The good news is this new platform offer more character limit than Twitter. It will help you to make people know more about your products.
4. Add Subscriber and Follower Service
You can also offer service to add subscriber and follower on Threads. This is one of easiest business ideas on Threads that worth to try. Many people especially YouTuber and KOL Influencers need followers to brand their accounts. One of the fast way to do it is by buying it from subscriber and follower service. You may also offer Threads followers.
5. Content Writer
You can also start online business on Threads by being a content writer. A lot of people have no time to think and conceptualize their content. So you can help them and make content for them. You can also offer a service to make content for Threads algorithms to help them get more followers on Threads. This is one of the best business ideas on Threads.
How to Start Selling Using Threads
Here are some ways to start selling using threads as part of online business ideas in threads:
1. Do a question and answer session
Threads makes it easy to have real-time Q&A sessions with your followers. Threads are more interesting than live Instagram because your audience doesn't have to bother watching the broadcast.
Threads allow you to save questions and answers in a text format that you can view at any time. You can use Threads to promote products, get to know your followers better, or respond to customer complaints. This kind of content will work on any kind of business ideas on Threads. Not only for business ideas that we have mentioned above.
2. Organize contests and giveaways
Threads is a great platform for organizing contests and giveaways. In addition, this platform is only on the Internet and many of its users are from Instagram. So if you are running a contest or sweepstakes, the participating audience will be organic accounts that are actually promoting your brand.
3. Promote other social media platforms
Threads can also be used to actually promote other social media platforms like YouTube, TikTok, websites and Instagram accounts. They just share the link in threads. This method can show that online business ideas in your Threads can be used on various types of platforms with some running content.
In fact, there are still many ways to use threads as part of online business ideas in your Threads. Because Threads is a very flexible platform and can be used for various activities that go along with Instagram s digital marketing.
The Benefits of Doing Business Using Threads
Millions of people already use Threads. By creating a Threads account for your business, you will get a lot of exposure to your business in this platform. You need to take this opportunity to grow your business marketing. Eventhough this platform is quite new, but it has big chance to be as powerful as Twitter. Those are various kinds of business ideas on Threads that you can try. By making the best use of Threads, you can bring the benefits you need.
BONUS: Ahatik TikTok Downloader
Ahatik TikTok Downloader is a webtool that helps us to download TikTok videos without watermark. Thus, we can comfortably watch TikTok videos offline or rework them into video footage. Keep in mind, however, that downloading someone's content without permission and without giving credit is unethical and can even be charged under applicable copyright laws. Therefore, make sure that you are downloading videos for your own personal use.
You May Also Read:
5 Online Business Ideas on Twitter and Promotion Tips, Guaranteed to Sell
4 Benefits of Affiliate Business 2023
What is Affiliate Marketing? and How to Become an Affiliate 2023?
⚠️Disclaimer:
Ahatik.com does not cooperate with any of the platform brands mentioned above, including Threads and Twitter. This article is also intended to complement information only and is not a recommendation that is guaranteed success. Ahatik.com is a webtool service to download TikTok and YouTube videos without watermark and convert TikTok and YouTube videos to MP3 for offline listening for personal purposes and fair use (Fair Use). Ahatik.com also not responsible for abuse of Ahatik services. Downloading other people's works without their permission can violate copyright laws. Always check the latest rules regarding applicable copyright laws.
Home
/
You must try 5 online business ideas in Threads, it's easy! - Ahatik.com