What is Affiliate Marketing? and How to Become an Affiliate 2023?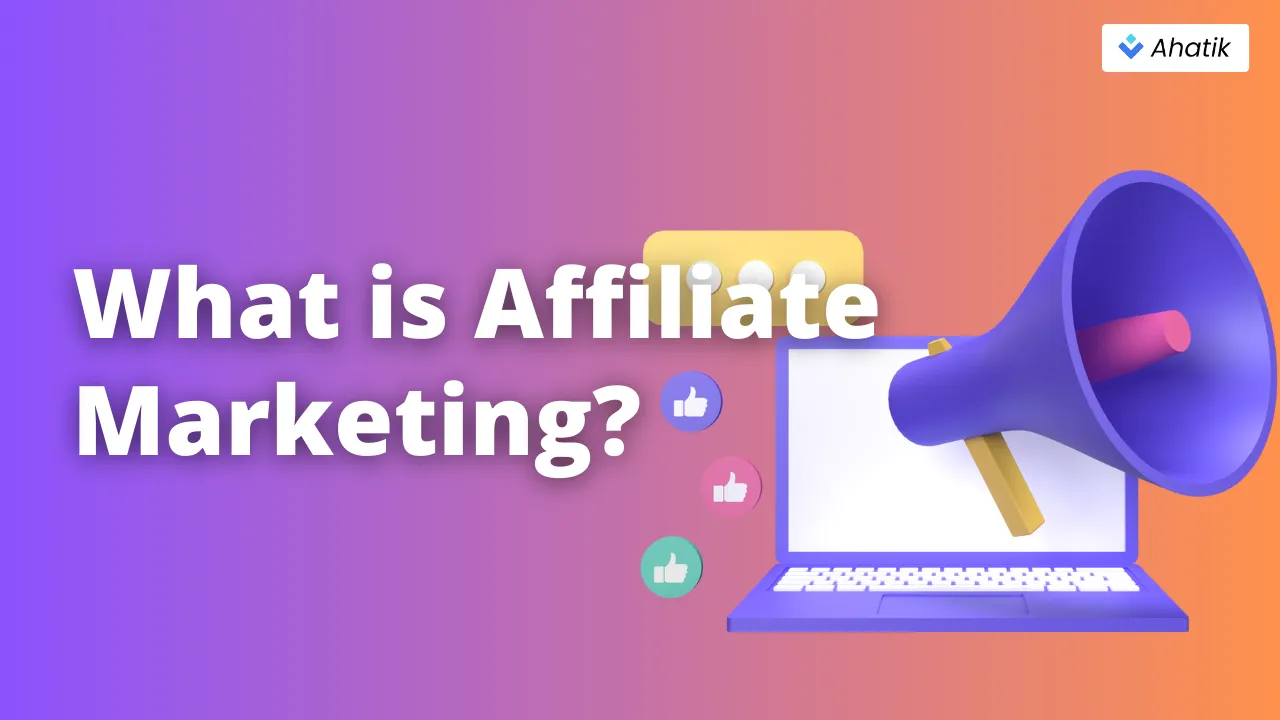 Many online businesses today use affiliate marketing to promote their businesses. But what is affiliate marketing?
Table of Contents:
Benefits of Affiliate Marketing in Online Business
How to Become an Affiliate in Affiliate Marketing
BONUS: Ahatik TikTok Downloader
What is Affiliate Marketing?
Affiliate marketing is a marketing strategy where an affiliate advertises someone else's product or service and earns a commission from every sale or action made based on the advert.
Affiliate marketing is generally done online, where the affiliate will promote the product or service through various digital channels such as blogs, social media, websites, or emails. When someone makes a purchase or other action through the affiliate link, the affiliate will receive a commission in exchange for their promotion.
This system is beneficial for both product or service owners and affiliates. For product or service owners, they can utilise the affiliate network to expand their marketing reach without the need to spend extra money on advertising. They also only pay a commission when there is a sale or action taken.
Here is the example of affiliate marketing programs.
On the other hand, for affiliates, they have the opportunity to generate passive income by promoting products or services that are relevant to their audience. They don't need to own the products themselves or handle the sales and delivery process. Affiliates can focus on promotion and earn commissions when any action is taken by their referred visitors.
Benefits of Affiliate Marketing in Online Business
In online business, affiliate marketing has become a very popular marketing strategy. This method involves collaboration between online business owners (merchants) and other parties who act as affiliates (affiliates) to market products or services and earn commissions on every successful sale made through the affiliate's marketing efforts.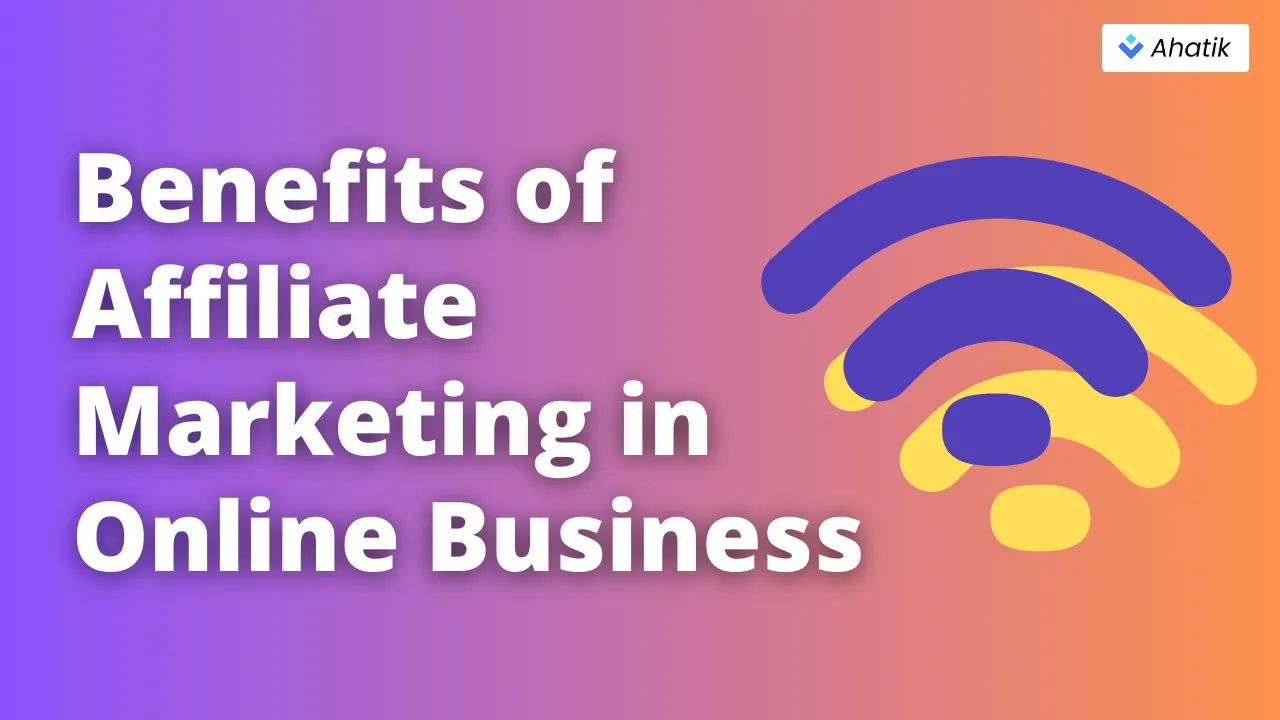 The benefits of adopting affiliate marketing in online business are as follows:
1. Save on Traditional Marketing Costs
One of the major advantages of adopting affiliate marketing in an online business is its ability to save on traditional marketing costs. In traditional marketing, it usually takes a large budget to advertise in mass media, for example, adverts on television, radio, or newspapers. However, with affiliate marketing, online business owners don't have to spend a lot on such advertisements.
In addition, in affiliate marketing, the commission given to affiliates is usually based on the results of successful sales. This means that online business owners only need to pay commissions when a sale is made. This is very different from traditional marketing where business owners have to pay for advertising costs without any guarantee of sales.
2. Wider Reach
By adopting affiliate marketing, online businesses can expand their previously limited marketing reach. Each affiliate acts as a marketing partner who helps introduce and promote products or services to potential audiences through various online channels, such as blogs, social media, email marketing, or their own affiliate website.
With the help of these affiliates, online businesses can gain access to audiences that they may not be able to reach directly. These affiliates usually have a loyal and engaged follower base, so they have a strong influence on their audience. This can be a great opportunity for online businesses to gain more leads and new customers.
Not only that, there can also be a viral effect that allows the marketing message of the online business product or service to spread quickly through the available affiliate networks. Thus, online businesses can utilise these affiliate networks to reach more potential buyers effectively and efficiently.
Looking at the two benefits above, it's no surprise that more and more online businesses are starting to utilise this marketing strategy to achieve better success and growth.
How to Become an Affiliate in Affiliate Marketing
To become an affiliate, you need to enroll in an affiliate program relevant to your niche or desired product, and promote the affiliate link on your online platform.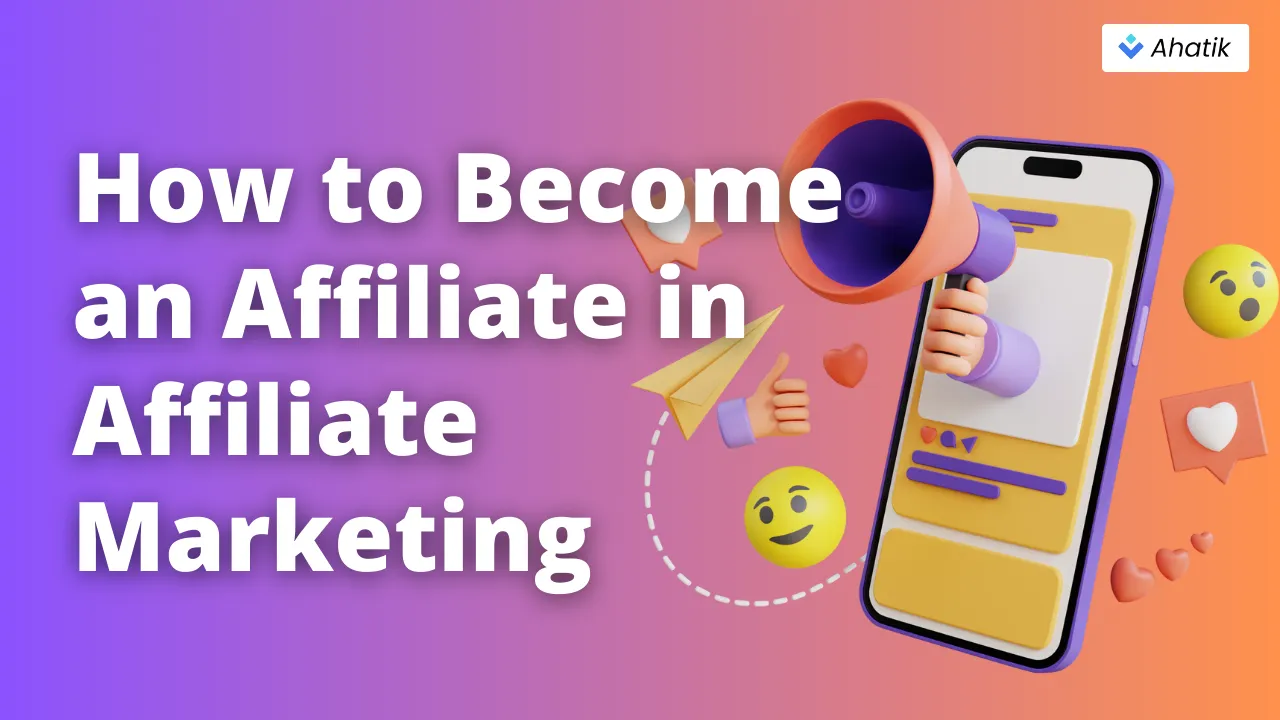 If you are interested in becoming an affiliate in an online business, here are the steps you need to follow:
1. Find Relevant Affiliate Programmes
The first step in becoming an affiliate is to look for affiliate programmes that are relevant to your desired niche or product. You can do an online search or join a reputable affiliate platform to find a suitable programme.
Make sure the affiliate programme is reputable and offers fair commissions. Also, check the terms and conditions, including minimum payout, payment methods, and payout times.
2. Sign up for an Affiliate Programme
Once you have found a relevant affiliate programme, the next step is to register or enroll in the programme. Usually, you will need to fill out a registration form and include the necessary information such as your name, address, and account number for commission payments. The registration process can take a few days to a few weeks, depending on the affiliate programme you choose. Make sure to fill out the form completely and correctly so that your application can be processed smoothly.
Once you have successfully become an affiliate, the next step is to promote your affiliate link. You can do this through various online platforms such as blogs, social media, or email marketing. Here are some methods you can use to promote affiliate links:
Create high-quality content that is relevant to the product or service you are promoting. Use relevant keywords so that your content is easily found by users.
Optimise social media posts with affiliate links to reach a wider audience.
Using an email marketing strategy by sending newsletters to your subscribers with affiliate links included.
Use paid advertising such as Google AdWords or Facebook Ads to expand your promotional reach. Always make sure to adhere to the rules and policies of the affiliate programme you are joining. There are also some affiliate programmes that restrict how you can promote affiliate links, so be sure to read and understand their guidelines carefully.
4. Monitor and Analyse Your Performance
Once you start promoting your affiliate links, it is important to continuously monitor and analyse your performance. This can help you understand the effectiveness of your affiliate campaign and make adjustments if needed.
Some of the metrics you can monitor include the number of affiliate link clicks, the number of conversions or sales generated, and the commission rate received. By analysing this data, you can identify successful strategies and optimise your marketing efforts for better results.
5. Improve your skills and knowledge
To become a successful affiliate, it is important to continuously improve your skills and knowledge about affiliate marketing. You can take online courses, read books, or join affiliate communities to gain new insights and practical tips.
As time goes on, you can also try different marketing strategies and test what does and doesn't work for you. Continuing to learn and adapt to changes in the industry will help you become a more effective and successful affiliate.
In affiliate marketing, becoming an affiliate can be an opportunity to generate attractive passive income. By following the steps above and continuing to learn effective tactics and strategies, you can increase your chances in this online business.
BONUS: Ahatik TikTok Downloader
Ahatik TikTok Downloader is a webtool that helps us to download TikTok videos without watermark. Thus, we can comfortably watch TikTok videos offline or rework them into video footage. Keep in mind, however, that downloading someone's content without permission and without giving credit is unethical and can even be charged under applicable copyright laws. Therefore, make sure that you are downloading videos for your own personal use.
You May Also Read:
You must try 5 online business ideas in Threads, it's easy!
4 Benefits of Affiliate Business 2023
⚠️Disclaimer:
Ahatik.com does not work with any of the platform brands mentioned above. This article is also intended for informational purposes only and is not a guaranteed recommendation. Ahatik.com is a webtool service to download TikTok and YouTube videos without watermarks and convert TikTok and YouTube videos into MP3 for offline listening for personal use and fair use. Ahatik.com is also not responsible for any misuse of Ahatik's services. Downloading other people's works without their permission may violate copyright laws. Always check for the latest developments in applicable copyright laws.
Home
/
What is Affiliate Marketing? and How to Become an Affiliate 2023?